Christopher Keck  –  Director
Chris founded Palo Alto Prep in 1987 and has been the director of the school since its founding. His goal was to create a school where learning would be fun for kids. The philosophy is that great teachers and a positive environment hook kids on learning for life. This philosophy, combined with a focus on outdoor experiential learning has created a productive and enjoyable environment conducive to learning. There is nothing more critical than the link between student and teacher; it is the teacher's relationship with the student rather than the subject matter that gets a student to stretch out of his comfort zone and take the risk to learn new concepts, ideas and skills.  Chris taught chemistry and biology at PAP from 1986 to 1998 while developing and leading all outdoor education programs.  As a former EMT he maintains current emergency medical training certificates, research diving and advanced scuba diving certificates, ski patrols at Northstar Lake Tahoe, and holds a current pilots license.  He uses the outdoors as a classroom and believes that "Mother Nature" is truly the best teacher of all.
Andrew Fryer  –  Vice Principal – Social Studies
Andrew has two important goals (1) Help students to live in the moment and (2) help students connect history to events that define who they are. He feels it is important that when a student leaves Palo Alto Prep he or she can comfortably move from their primary discourse to a secondary or college discourse. Andrew's satisfaction in teaching is derived from bringing the subject matter to life in such a way that students are excited by it. His leisure activities include bowling, guitar playing, surfing and motorcycles, but his highest priority is his family and spending time with his two daughters. Andrew received an AA degree from Foothill College and a BA degree and teaching credential from San Francisco State University.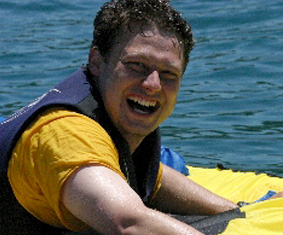 Dylan Rich – Vice Principal  –  Math/Science
Dylan believes every student has the desire to be successful, and he helps students find the inner resources they need in order to master their own learning. As a graduate of Palo Alto Prep in 1999, Dylan is particularly attuned to the mindset and concerns of the students, and he embodies the spirit and pride of the school. Students identify with his youthful perspective. Dylan's hobbies are surfing, golfing, cooking, guitar and he is currently working on getting his pilot's license.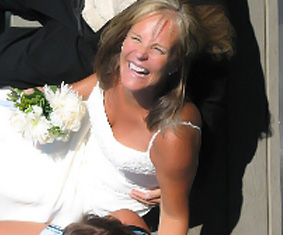 Lisa Maureen O'Hearn-Keck  –  Dean of Students
As Dean of Students Lisa's goal is to assure that Palo Alto Prep supports our students and families in every way we can. She is a part of each student's educational process from the interview and enrollment, working with families and students on course selection, transcripts, and college choices and on to graduation. She is faculty liaison for the parent advisory board, as well as works with alumni and the community. She coordinates our international trip each year, and knows that there is no better teacher of culture and people than actually being there first hand. Lisa relishes the time spent with students and is constantly amazed at how much she learns from them each day
A graduate of Menlo Atherton High School and University of Santa Clara, Lisa held the position as Executive Director of the Muscular Dystrophy Assn/San Francisco as well as management positions in media sales, advertising and fundraising for over twenty years. In 2001 she co-founded The Windermere Group, an outdoor education and team-building company. She is still very involved in organizing outdoor adventures and team -building for schools in the area as well as for Palo Alto Prep.
Lisa is a mother of two daughters, and treasures time with her family. However she will jump at any chance to travel. She loves to water-ski, snow ski and scuba dive and has recently become a devotee of meditation and yoga.
James Donald  –  Special Education
James, a Palo Alto native, is the most recent addition to Palo Alto Prep's talented staff. James holds a bachelors degree from Cal Poly in art and design, and received his education specialist credential and Masters in Special Education from Notre Dame de Namur University. Among James' various past careers, including being a graphic designer for NASA, he states that "…teaching is by far, the most rewarding of professions. To be a firsthand witness to the educational, social, and emotional growth of our youth brings me feelings of immense pride to have played an important part in those transformations." He looks forward to hearing back from his students after they graduate and learning where life has taken them. Outside of work, James enjoys several hobbies and activities. Camping, foreign travel, woodworking, running, gardening, cooking his signature dish for friends (paella), and raising hens (yes, hens) currently top the list.
Allyson Simonton  –  English
Allyson Simonton loves great books and good poems. She believes the movie version of a book never lives up the original but enjoys watching it so she can point out just how bad it is. She graduated from Cal Poly Pomona with a BA in Communication and a minor in Business Marketing. While there, she wrote for the school newspaper where she obviously did not learn, like Hemingway, to keep it short and sweet. Regardless, Allyson believes in the power of journalism to keep people accountable – or at the very least – entertain us. She also received her teaching credential from Cal State Fullerton and taught English and Journalism at two high schools before joining the classy staff at Palo Alto Prep.
Since she thoroughly believes that "the unexamined life is not worth living" Allyson has three main goals: teach students how to think critically, read critically, and live deliberately. English is a subject that incorporates all the most important aspects of life and requires one to become aware of, discuss, evaluate, and analyze them. It helps students consider other perspectives and experiences and compare them with their own. Allyson loves to use history, current events, student experience, and even popular culture to discuss literature and teach writing skills.
Allyson promises a dance party if the whole class gets an A on a test, cupcakes on special occasions, and a lot of talk about sentence fragments and run-ons. When she isn't delving into the subtlety of meaning in literature she can be found traveling the world. Naturally she chose teaching because she loves teenagers, but she enjoys the freedom to gain worldly wisdom during those beautiful summer months. When she returns, refreshed, to the classroom, she connects learning to experience. For instance, scuba diving is like Hamlet because…please let me know if you figure it out. Allyson also loves theater, mild hiking, and the unique, and sometimes hilarious, students who attend Palo Alto Prep.
Andrew Jonas – Math
"Our greatest glory is not in never falling, but in rising every time we fall"
Andrew Jonas was born and raised in San Jose, California. After attending Bellarmine College Preparatory High School, Andrew attained a Bachelor's Degree in Business Administration and a credential to teach Mathematics, both from California State University of Long Beach. He taught mathematics in Campbell before joining the all-star cast currently at Palo Alto Prep. A fun, yet fulfilling educational experience is what Andrew models in his classroom. Outside of the classroom, his interests include sports (Go Pack Go!), video games, and spending time with family and friends.
Julia Airapetyan – Spanish
Born and raised in Palo Alto, Julia spent nearly two decades living in Northern Italy, where her eldest son now has a business. Although she started her university studies at UC Davis and finished with a BA and Masters in Music from University of Washington and UNR, she later realized she is passionate about linguistics and language acquisition. While in Italy she taught English (ESL) and went from accepting a position as teacher at a local library (comma not allowed) to teaching at the prestigious British Council, giving teacher-training seminars on subjects such as the use of music and video in language classrooms. She also became a certified oral examiner for Cambridge University's PET and KET English language exams.
Besides directing a choral program at Redwood High School in Visalia, Julia's experience here in California has included teaching Italian at King City High School (a school under state receivership) to teaching Spanish at Monta Vista High School in Cupertino, therefore serving students from both ends of the socio-economic spectrum.
In her spare time Julia enjoys horseback riding, skiing, swimming, cooking, gardening, training her German Shepherd and Amazon parrot, and being one of the most dedicated patrons of the San Jose Public Library. Her pet peeves include the misuse of apostrophe's (pun intended) and petosinos, a word she invented that is now included in standard Italian dictionaries.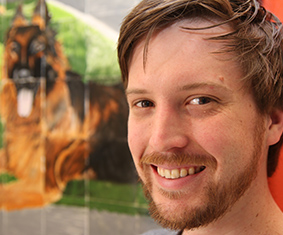 Joe Cannon – Classroom Aide
Joe grew up struggling with his ADHD. He was a creative, adventurous comedian who never seemed to get anything right. As a classroom aide, Joe tries to help his students understand exactly what he learned through his own diagnosis – you are different, which means you have something special that you and no one else can offer to the world.
Since figuring himself out, Joe has written and performed plays, learned and explored new languages, and recently successfully funded his original board game "Migration" on Kickstarter.
Joe enjoys playing games, making people laugh, and tricking kids into learning something important about themselves.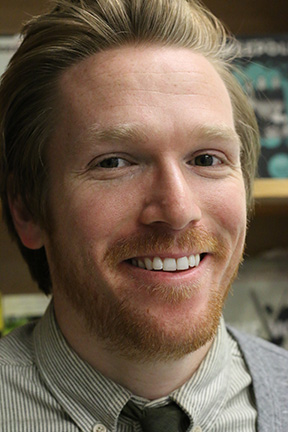 Chris Howard – English
Christopher Howard is the newest addition to Palo Alto Prep's faculty. Chris holds a Bachelors degree in English Literature from San Francisco State and recently obtained his credential and Masters in Education from UC Santa Cruz. Chris struggled throughout his education career and didn't find academic success until college. The biggest single reoccurring challenge in his academic history was overcoming the idea of intelligence being a fixed attribute—establishing a growth mindset proved vital in conquering other learning challenges in the classroom. Chris believes each student possess a variety of skills and intelligences which combine with experience to give each student a unique worldview and a valuable asset to bring to class.
Chris has proudly held many jobs in an almost fake sound rang of occupational fields that include but is not limited to construction, retail, fashion, and law. Teaching is the first job he's every truly loved and not just because he gets to drink a lot of coffee all the time.
Outside of work Chris enjoys: exercising and working out, gardening, working on his 1965 Mustang, consuming online news at an unhealthy rate, reading (shocking!), comics, fashion, making things out of wood, and playing all sorts of games across all sorts of medias and mediums (Bocce is the current obsession).
Tiffany Seagrave – Classroom Aide
Tiffany Seagrave grew up in a small town in northern California. Throughout high school and community college she worked with children of various ages in after school programs. After earning her AA in Art,she moved to Santa Cruz to complete her Bachelors in History of Art and Visual Culture. During this time she  worked as an instructional assistant, leading college class sections which focused on the analysis of arts within literature. While leading these sections she also offered one on one writing assistance through the university for college level papers.
Tiffany's passions include decor,  curation, and creativity–turning mundane spaces into beautiful, engaging rooms, and building self efficacy and confidence through creation and design.Additionally, she ardently believes in arming communities and future generations with the correct tools to succeed within our culture–be it communication skills, writing techniques, or quotidian life hacks. Everybody deserves a chance at success, and she plans to spend her life helping make that more accessible for all.
Chris Vaughn – Science
Let me introduce myself. My name is Chris Vaughn and I hold a B.S. in Clinical Laboratory Science and a M.S. in Chemical Engineering with a biological emphasis. After working for 20 years I obtained my teaching credential at SJSU. I grew up in Connecticut and have lived in the San Jose area for over 18 years.
I tinker by nature, fixing things that are broken. I really enjoy learning how things operate and get great satisfaction from keeping them running smoothly. I believe this is the key and joy of science. Working on problems and figuring out how it works is tantamount to a successful engineering mindset.
I lastly believe all children have to gift of asking why and I model my classroom with this approach. Why does this happen? What makes the unbelievable believable? The skillset encompassed by asking why is just the start of a great mind. As a child I will always remember my parents stifling this curiosity but as a teacher I relish it and strive to enhance this ability. Einstein said it's not that he is smarter than everyone else it's just that he stays with the problem longer. Tinker, play, investigate, inquire. It's all good!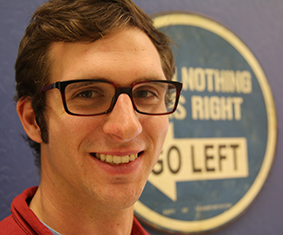 Matt Madore – Office Manager/Music Teacher
Matthew is a Bay Area native from San Jose. He graduated from Palo Alto Preparatory in 2005. While attending Foothill College Matthew would come back to Palo Alto Prep and volunteer for the music program. Not much later he took on the full time job as the Administrative Assistant/Music teacher. Matthew's true passion is music and in his free time, he plays at local shows all over the Bay Area with his rock band. He is also working on releasing an album with his band. Matthew strives to ensure that every student can connect and communicate on a level that they may not have known possible through music.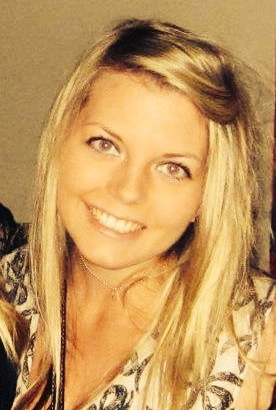 Brittney Keck – Administrative Assistant
Having grown up at Palo Alto Prep, considering she was only four weeks old when she attended her first PAP graduation, it is only natural that her life has lead her to working at Palo Alto Prep. Brittney graduated from UC Santa Cruz in June 2014, with a BA in Psychology and aspires to becoming a child counselor and in turn, following in her father's footsteps of making a difference in the lives of children. She loved being in college in Santa Cruz, joined the sorority Kappa Kappa Gamma and became their Philanthropy Chairman her senior year. She is the newest member of the PAP staff and is our new Administrative Assistant. In her free time she enjoys traveling, visiting her little sister during her first year at UC Santa Cruz and going to the beach with her Chihuahua, Pinto.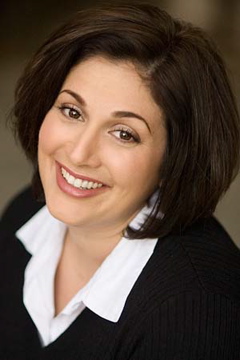 Lisa DiMarino – Therapist
Lisa is a licensed Marriage and Family therapist with over 16 years of clinical experience working with adolescents and their families. She earned a BA in Psychology from the University of California at Santa Barbara, and her MA in Clinical Psychology from Antioch University in Santa Barbara. During the course of her career, she has worked with various school systems and community agencies developing and providing comprehensive support services in the areas of mental illness, adolescent substance abuse, trauma, conflict resolution and mediation. Some of the agencies she has worked with include Palo Alto Unified School District's Department of Special Education at both Gunn and Palo Alto High Schools, The Santa Barbara Department of County Education, and The Santa Barbara Council on Drug and Alcohol Abuse. In addition to her work at Palo Alto Prep, Lisa also sees clients through The Pacific Wellness Center, a private mental health clinic that she founded in 2006. When she is not running back and forth between Palo Alto Prep and her office downtown Palo Alto, Lisa is probably driving a carpool or spending time on a sports field somewhere with one of her two children.
Keith Costas  –  Internet Technology Specialist
If you have any questions about Palo Alto Prep, please give us a call. We look forward to helping your child get onto the right path.
Call:  (650) 493-7071
Changing Lives, Redefining Education