Palo Alto Prep is on a semester system. As such, grades are finalized at the end of each semester; this occurs in January and June. Palo Alto Prep uses a standard A to F grading scale (the school uses the standard + or – appended to a grade to indicate a higher or lower grade.) Some classes are deemed as a pass or F; examples of these classes are Study Periods or Study Skills.
"At Palo Alto Prep you allowed our son space to learn. Ethan is excited about learning again. He feels safe, is allowing his barriers to fall. He is loosening up. He is happier. He goes to school everyday and looks forward to it. No one puts him down — but rather they help him figure out his options.
These are real life experiences in the planning. He is learning facts, but also learning decision making, goal setting and reaching, organization and working with people. You are a breeding ground for individuals."
Leslie Rosenberg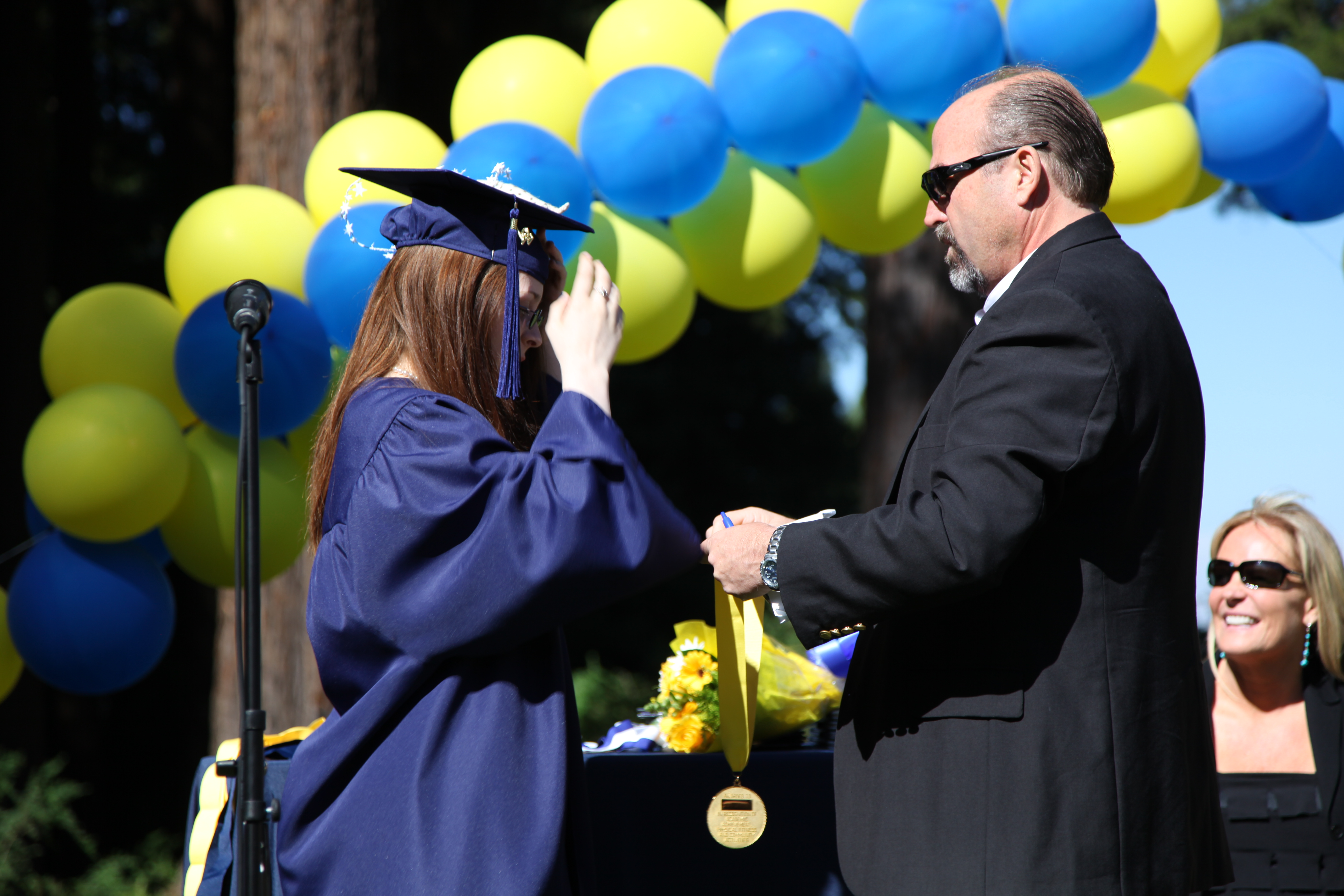 Course grades are based on several components: attendance, homework, classwork, quiz and exam grades, papers, projects and a final examination. Because we recognize and celebrate the diverse ways in which our students learn and excel, we break the final grade into equally weighted categories so no one area is a detriment to a student. Our intention is to reinforce areas of strength while building confidence and competence in areas needing improvement.
School Awards
Recognition for Accomplishments
Excellence Awards: Teachers in each academic discipline select a student annually whose consistent exceptional performance stands out from all others. Includes English, math, social studies, science, Spanish, and art.
Alumni Award: Alumni staff members present this award to the graduating senior who most completely embodies and demonstrates the mission and values of the school. Emphasis is placed on self esteem and personal responsibility.
Principal's Award: The principal gives this award at graduation to the student who has come the farthest and who shines the brightest.
Most Improved Award: Presented annually to the student who has made the greatest personal progress in both academic performance and in attitude.
Honor Society: Students achieving a GPA of 3.5 or higher for a semester become members of the Palo Alto Prep Honor Society and receive a personalized certificate.
National Honor Society: Students achieving a GPA of 3.5 or higher for the semester are invited to join the National Honor Society. They receive an official award certification and patch for this recognition.
Call:  (650) 493-7071
Changing Lives, Redefining Education